Trentino fondue
The pleasure of being together!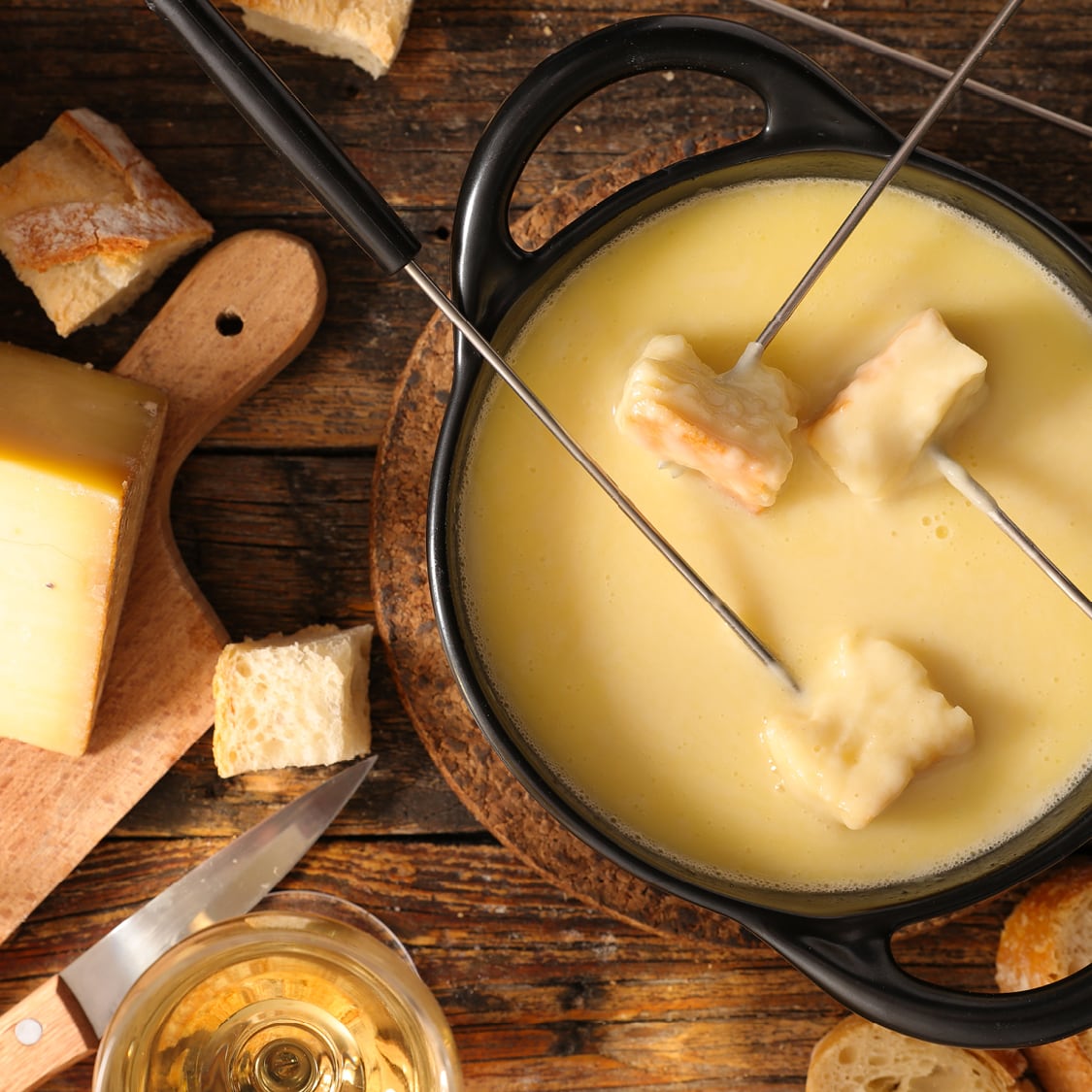 Ingredients for 4 people
400g Fior Valsugana Monti Trentini cheese
1dl milk
50g butter
10 slices white bread
salt
white pepper
Duration

40 minutes

Difficulty

easy
Get ready in time!
Thinly slice the cheese and soak it in the milk for 3 hours; later pour everything into a large double boiler and stir with a wooden spoon until thick and creamy; take off the heat, continue stirring adding the butter, a pinch of salt and white pepper; cut the bread slices into triangles and toast them; place the fondue in the centre of the table over the flame to keep it hot and coat the toasted bread with creamy cheese fondue!
Latest recipes.
Recipes

Asiago appetizers

For a tasty start,
here are some golden
Asiago appetizers!

See more

Recipes

Vegetable soup
with Grana Padano

Aromas and tastes to welcome a multi-coloured autumn.

See more

Recipes

Asiago Fresco lasagne

So inviting, so aromatic,
So appetizing!

See more